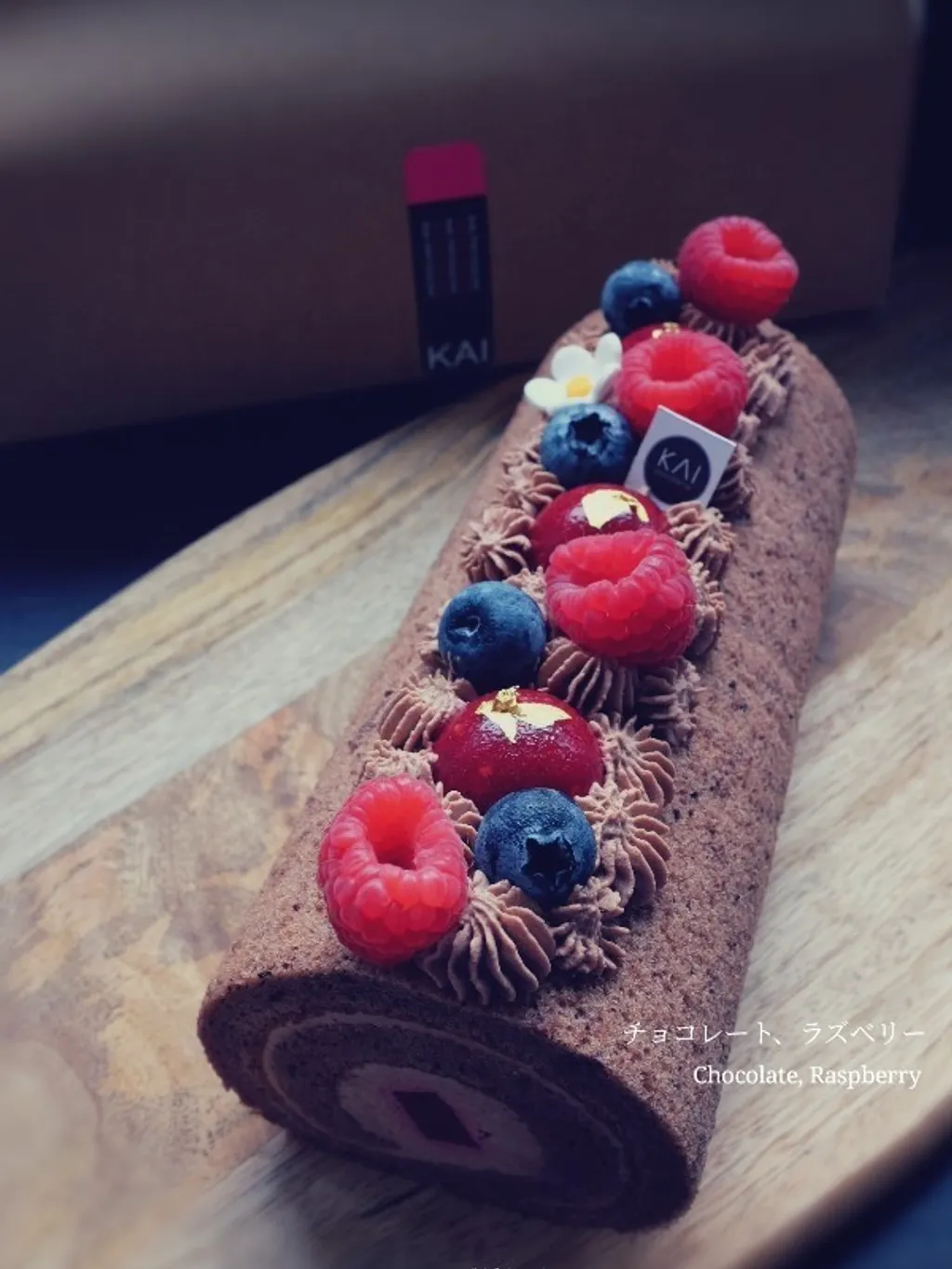 Chocolate, Raspberry with Cherry Brandy Swiss Roll
AU$ 38.00 AUD
AU$ 0.00 AUD
Chocolate sponge roll soaked with Cherry brandy syrup and filled with chocolate cream and raspberry jelly inside. Topped with raspberry jelly domes and fresh berries fruits. Freshly baked to order.
Cake approximately 18cm long.
Ingredients: Chocolate, Milk, Eggs, Oil, Cake Flour, Salt, Caster Sugar, Cream, Raspberries, Blueberries, Cherry brandy.
Availability:
Online orders must be made 72 hours in advance prior to local pickup.
---