Welcome to Kai Patisserie.


What started as a little culinary adventure from Oct 2017 became a full blown enterprise with 8 months spent in researching, sourcing the highest quality ingredients, crafting and perfecting our recipes.


A little on our background. We are a couple with itchy feet and a passion for desserts. No matter where our travels bring us, we aim to satisfy our sweet tooth with the best desserts available in the locale. One such patisserie culinary trip to Japan in Nov 2017 inspired us to create our signature Japanese Matcha Macaron and Yuzu Sake Macaron.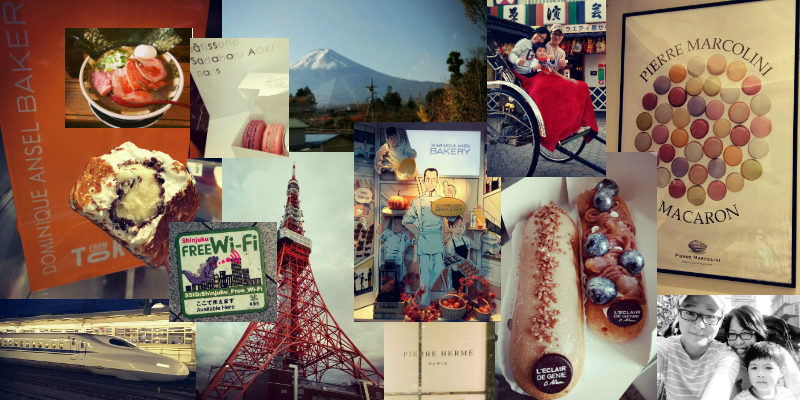 -Japan Patisserie Trip 2017-
Thus, Kai Patisserie was born…


So why "Kai Patisserie"? We named it after our son, Kai. There are several meanings behind the name "Kai". Kai means "happy" from the old Latin name Caius, "rejoice" in Swedish, "ocean" in Japanese, "start" and "victory" in Chinese. We hope to convey the oceans of joy and happiness - exactly what that little munchkin did us - through our desserts to you and have a successful start and victory in our journey. We also hope that Kai will continue our passion for desserts and share the love around.


Our specialities are traditional hand-crafted French desserts like macarons, eclairs, entremets, gateau and chocolate bonbons using the finest and ethically sourced quality ingredients like Callebaut chocolates from Belgium, Earl Grey tea from Williamson Tea and Organic Matcha powder from Kyoto. Staying true to our heritage, we often impart some Asian twist to our desserts using exotic (at least in this part of the world) such as pandan and lychee.


Our desserts are artisanal in nature, hand-crafted by artisans and are limited in stock. We take pride in quality over quantity and staying true to classic French techniques in delivering strong, bold flavours.


Be sure to follow us on Facebook and Instagram to get our latest updates on our new flavours, creations and events.


Cheers!


Glenn, Wan-Fern & Kai